Karr Tuttle, Clark Nuber PS and CFO Selections Sponsor Two Part Blockchain Event
Due to unprecedented demand, our Seattle Angel Fund event, "Part One: Blockchain, Cryptocurrencies and Initial Coin Offerings (ICOs)" on September 27th  is SOLD OUT. If you are still interested in attending, please contact

Jessica Hales

to be added to the wait-list.

Karr Tuttle Campbell, Clark Nuber PS, and CFO Selections are sponsoring Seattle Angel Fund's two-part blockchain series starting this September. "Part One: Blockchain, Cryptocurrencies and Initial Coin Offerings (ICOs)" will include expert panelists in the blockchain industry who can speak to the impact this new technology is having on digital currencies, crowdfunding and investment opportunities.
Digital currencies and blockchain technology, on which digital currencies are based, are changing the world and may be the most important business innovation since the Internet.  High-profile online retailers have begun accepting payments in Bitcoin.  Announcements of regulatory action by governments, such as China, are major financial news stories.  In June, Bitcoin exchange Coinbase announced that it was in talks with potential investors on a new round of funding at a valuation of more than $1 billion. Bitcoin and Ether prices have skyrocketed and are now reported on Yahoo Finance, Google Finance and Bloomberg. Token sales, sometimes referred to as Initial Coin Offerings (ICOs) have raised hundreds of millions of dollars.  Seattle entrepreneurs, investors and advisors have joined the wave that is sweeping the globe.
Join panelists Dax Hansen (a leading legal expert in the fields of blockchain, digital currency and token sales), Neil Bergquist (founder of Coinme, which is rolling out digital currency ATMs across the U.S. and planning its own token sale), Evan Morris (Pitchbook analyst and author of "The Emerging Blockchain Ecosystem: 23 Startups You Should Know"), and moderator Lawrence Lerner (Technical Evangelist for RChain, a scalable blockchain company building networks capable of 40,000 transactions per second that recently raised more than $5 million in a single day) on the evening of September 27th for Part One of the two-part blockchain discussion.  Part Two, scheduled for November, will cover "Other Blockchain Applications That Will Change the World."
Location: The Columbia Tower                                Time: Wednesday, September 27th, 2017
701 Fifth Avenue Floor 40                                                     Presentation: 4-5:30 pm
Conference Center                                                                  Networking: 5:30-6:30 pm
Seattle, WA 98104
Contact Jessica Hales, Marketing Coordinator, for details on how to register for the event. Space is limited!
---
Meet the Panelists:
J. Dax Hansen is a Partner at Perkins Coie LLP and Chair of the firm's Fintech and Blockchain Technology & Digital Currency Industry groups and a member of the firm's Technology, Transactions and Privacy practice group. He has an extensive background in providing legal guidance on emerging payment systems, including online and mobile payments, digital currencies and distributed ledgers, like blockchain. His practice emphasis includes IT, payments and international business transactions, including mobile financial services and m-commerce, online business, software and technology licensing, and Japanese business transactions
Neil Berquist is the CEO of Coinme, a venture-backed digital currency company, where he leads a diverse team of dreamers and doers who are passionate about providing the world with access to digital currencies.
Started in early 2014, Coinme launched the nation's first licensed Bitcoin ATM and has since grown to support a network of ATMs across the western United States. Additionally, through its Private Client business, Coinme exchanges digital currencies for individuals and companies from across the world. With a Token Sale (aka ICO) scheduled for mid- October (www.uptoken.org) Coinme is poised to rapidly accelerate its technological and ATM platform to provide the world with digital-currency financial services.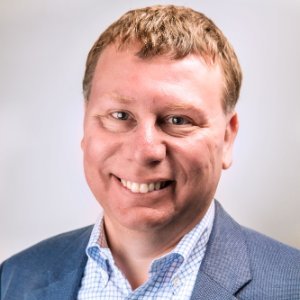 Lawrence Lerner serves as Technical Evangelist for RChain, a scalable blockchain company building networks capable of 40,000 transactions per second. RChain recently raised more than $5 million in a single day to build a new blockchain technology. He also serves as a Board Advisor to CoinBeyond.
During his career, Lawrence has worked in many industries in multiple roles (executive, lead technologist, board member) to enable digital transformation, scaling up businesses using edge technologies and processes creating $100Ms in new revenue. Whether it was re-architecting Dun&Bradstreet's core product (35% growth), delivering the next generation of coupons across 31,000 retailers, growing an outsourcing business by $100M, defining Motorola's smartphone strategy or helping launch a dozen startups he's generated wealth for businesses, owners and shareholders.
Evan B. Morris is the lead analyst on PitchBook's growing coverage of emerging technology, as well as contributing to PitchBook's PE, VC and M&A research. Evan has done extensive research on financial technology, initiating PitchBook's coverage of marketplace lending, bitcoin, blockchain, roboadvisory and insurtech. He also gained experience at Fortress Investment Group's Global Macro Fund. His research has appeared in the Financial Times, Bloomberg, The Wall Street Journal, Fortune and Reuters. Evan graduated from Harvard with an A.B. in History.
---
About the Series:
The Speaker Series is designed for investors seeking to identify promising new technologies and business models while also seeking to improve their investment skills, networks, and deal flow. Bi-monthly programs will feature researchers and technologists from universities, research institutions and technology startups who can explain new technologies along with leading investors and CEOs who can speak to business models and barriers to entry.
Karr Tuttle Campbell is a full-service law firm based in Seattle. We are committed to the cost-effective and aggressive management of clients' business assets. We are one of the oldest law firms in the area, having served the Northwest since 1904. More information about the firm can be obtained through Jessica Hales, (206) 224-8146, or by visiting the firm's website at www.karrtuttle.com.