Employee Claim Professionals May be Sued Personally for Bad Faith in Washington
Moun Keodalah et al. v. Allstate Ins. Co., et al., 2018 Wash. App. LEXIS 685.
Written by: Jacquelyn Beatty, KTC Insurance Attorney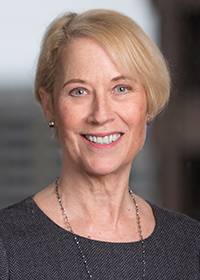 The Washington Court of Appeals, Division One, has determined that individual claim adjusters who are insurer employees may be sued directly for insurance bad faith and violations of Washington's Consumer Protection Act. The court held Washington statute RCW 48.01.030 imposes a duty of good faith on "all persons engaged in the business of insurance, including individual adjusters. And the CPA does not require that a contractual relationship exist between the parties." RCW 48.01.030 reads: "The business of insurance is one affected by the public interest, requiring that all persons be actuated by good faith, abstain from deception, and practice honesty and equity in all insurance matters. Upon the insurer, the insured, their providers, and their representatives rests the duty of preserving inviolate the integrity of insurance."
The underlying action, a UIM case, involved a collision between Allstate's insured and a motorcyclist. The motorcyclist died and Allstate's insured, Keodalah, was injured. The motorcyclist had no insurance and Keodalah sought UIM coverage for his injuries. The Seattle Police Department and Allstate investigated-the latter hiring an accident reconstructionist. The police determined Keodalah was not using his cell phone, and that the motorcyclist was speeding, consistent with the statements of several witnesses. Allstate's reconstructionist also concluded the motorcyclist's excessive speed caused the collision. Keodalah demanded his policy's UIM limits of $25,000. Allstate offered $1,600. Keodalah sued.
When the UIM case went to trial, the jury found the motorcyclist 100 percent at fault and awarded $108,868 in damages. The most Allstate offered before trial was $15,000.
Keodalah sued Allstate and its employee Smith in a second action, alleging Insurance Fair Conduct Act, bad faith, and CPA violations. The claims against Smith were dismissed on summary judgment and the court of appeals allowed discretionary review.
Smith's actual role in the adjustment of the insured's claim is not fully disclosed in the published opinion. All we know about Smith from the court of appeals is that Allstate presented Smith as its 30(b)(6) deposition witness in the UIM case but there is nothing in the court's opinion about her involvement in the actual adjustment process. So we looked at the parties' briefs.
Appellants' brief identified others who investigated the underlying accident and responded on Allstate's behalf before Keodalah filed his UIM suit. Appellants' brief also said Smith answered discovery in the UIM case and testified for Allstate at trial. Respondents' brief confirmed that Smith's conduct occurred during litigation, after the insured sued. Respondents argued that Smith's acts of signing discovery responses, and testifying in deposition and at trial as Allstate's 30(b)(6) witness, should not be actionable based on the litigation privilege and related legal principles. The Court's opinion is completely silent on this issue, suggesting that its objective was to use the opportunity presented by this case to hold that individual adjusters can be sued for bad faith and related causes of action-regardless of when in the adjustment process the alleged improper conduct occurred. The opinion also suggests that an adjuster's (and the company's) duties of good faith persist even when the company is sued and that they have an ongoing obligation to assess the file in good faith and conduct themselves as parties in litigation in the utmost good faith. It also is a lesson on the importance of preparing witnesses for deposition. In a way, it seems the court was seeking to punish the adjuster for her lack of candor in answering discovery for Allstate and for her testimony at trial where she was subject to impeachment, and for Allstate's failure to offer UIM policy limits based on what the court saw as an unsustainable position under the circumstances that Mr. Keodalah was comparatively at fault for his injuries.
This opinion leaves open a potential for anyone involved in claim handling-including supervisors, company officers, experts, consultants, and lawyers-to become a named defendant in claims for insurance bad faith and Consumer Protection Act violations. It is likely that claims personnel who reside in the same state as the insured will sometimes be joined as defendants in a bad faith lawsuit for the primary purpose of defeating federal court "diversity" jurisdiction that requires the plaintiff and all defendants to reside in different states.
At this time, it is unknown whether Allstate will seek review of this intermediate appellate court decision by the Washington Supreme Court.
If you have further questions, please feel free to reach out to your Karr Tuttle Campbell attorney. 
---
Disclaimer: The materials you find in this email have been prepared by Karr Tuttle Campbell to provide information about the services we offer to our clients and to provide information of general interest about a variety of legal subjects. This information is not intended as legal advice or as a substitute for the particularized advice of your own counsel and should not be relied upon as such. The advice appropriate for you will be dependent upon the particular facts and circumstances of your situation. The transmission or receipt of this information does not create an attorney-client relationship.