Coro Foods by Salumi
Karr Tuttle Campbell is proud to represent Seattle-based Coro Foods by Salumi.
Salumi was founded in 1999 by the Batali family and has been an iconic downtown Seattle deli ever since. In 2017, with a shared love for making cured meats and cooking with fresh ingredients, friends Clara Veniard and Martinique Grigg acquired the salumeria and became business partners. It remains a Pioneer Square foodie hotspot for those seeking high-quality cured salami.  The Deli now also offers lunchtime catering services for delivery throughout the Seattle area.
Clara's love for food began at age 14 when she ran her own empanada catering business in Argentina. Born to an Italian family, food was her mother tongue. Clara apprenticed with famed cookbook author Joan Nathan. After a short time in fine dining, Clara changed direction, working in business and international affairs.  She spent two years with the Peace Corps in Nicaragua, completed a business degree, worked at The Gates Foundation and her resume includes a stint at Amazon. However, she couldn't shake the need to return to her culinary roots.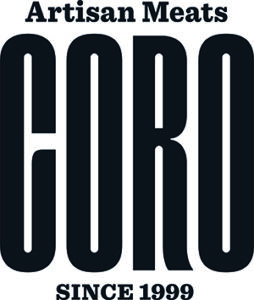 For co-owner Martinique Grigg, Salumi Deli was one of her first Seattle-based culinary experiences and was the catalyst to making the intimidating city feel like home.  She, like Clara, also has a business background and a strong passion for Italian meats and high-quality foods. Martinique was CEO of an outdoor organization, The Mountaineers, and product manager for LL Bean prior to her involvement in Salumi.
Salumi has been providing its beloved customers artisan cured meats for 20 years.  With Clara and Martinique now at the helm, their passion quickly turned to reinvigorating unique culinary delights for Salumi customers.  As business owners and food lovers, they were inspired by pushing boundaries and creating the unexpected.  In so doing, they discovered their carnivorous niche and launched their new brand, Coro Foods.
Coro focuses solely on unconventional flavored cured salamis, embodying Clara and Martinique's spirit for novelty and meticulous culinary origination.  Using traditional methodology sprinkled with modern techniques, Coro has accomplished what few in the cured salami world have: a delicious, bold, and tasty salami guaranteed to pleasantly surprise first-time tasters and leave seasoned customers wanting more.
With flavors like cardamom and orange, Mexican mole, and lemongrass, Coro products grace the shelves of the deli aisle in grocery stores throughout the Pacific Northwest, and nationwide. There are many elements about this salami product that make it so unique. For instance, Clara and Martinique operate under the highest standards of quality control and are exceedingly particular about using only humanely raised pork, with all natural ingredients and no antibiotics or fillers.  Also setting them apart from other salami makers, is their manner of production.  All Coro products are made in-house at the company's processing plant in Kent, Washington.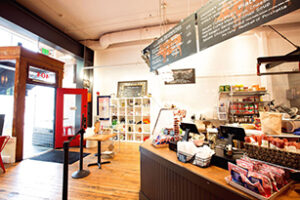 Coro products were not invented overnight.  Rather, they are the result of a culmination of years of dedication, hard work, and small improvements – every detail mattered – to create this dream product now realized through its success and market demand.
Behind every great company there is a great leader. In this story, there are two.  Clara and Martinique's dynamic leadership is palpable and the future of Salumi Deli and Coro Foods, limitless.  When asked what the most gratifying part of her work is, Clara explained, "building an organization of people that are inspired by what they do," she went on to say, "what allows us to be really great is having an entire organization of people that are geared to its success – it's our people who are at the core of everything that makes us amazing."
KTC has been proud to assist Coro Foods in its development and capital raising efforts, and continuing to support its various legal needs as outside counsel. Shareholders in KTC's business and finance group, including Stephen S. McKay, Walter M. Maas, and Chris Brown, have all assisted Coro in varying legal efforts along the way.