Karr Tuttle Campbell, Clark Nuber PS and CFO Selections Sponsor Part Two of Blockchain Speaker Series
Due to unprecedented demand, our Seattle Angel Fund event, "Part Two: Washington's Businesses Leading the FinTech Future" on November 29th is SOLD OUT. If you are still interested in attending, please contact

Jessica Hales

to be added to the wait-list.

Karr Tuttle Campbell, Clark Nuber PS, and CFO Selections team up once again to sponsor Seattle Angel Fund's second half of its blockchain/cryptocurrency speaker series. After a completely sold out Part One, the series returns on Wednesday, November 29th with "Part Two: Washington's Businesses Leading The FinTech Future," from 4 pm to 6:30 pm. While Part One covered many of the high-level concepts of this new FinTech market, Part Two will take you on a deeper dive into how each company has disrupted its market. We'll peer through the lens of successful Seattle blockchain companies that have already raised north of $100M. Our local blockchain experts and event panelists include: Coinme Founder Neil Bergquist, evernym's Chief Trust Officer Drummon Reed, Unikrn CEO Rahul Sood, CEO and Founder of StormX Simon Yu, and RChain's Chief Growth Officer Lawrence I Lerner (read all their bios by clicking the link below!). These Washington entrepreneurs will give you an exclusive look into their businesses, share how they've disrupted various markets using blockchain technology, and what specifically made them bankable.
Location: The Columbia Tower                                Time: Wednesday, November 29th, 2017
701 Fifth Avenue Floor 40                                                     Presentation: 4-5:30 pm
Conference Center                                                                  Networking: 5:30-6:30 pm
Seattle, WA 98104
Contact Jessica Hales, Marketing Coordinator, for details on how to register for the event. Space is limited!
---
Meet the Panelists:
Neil Bergquist is the CEO of Coinme, a venture-backed digital currency company, Neil leads a diverse team of dreamers and doers who are passionate about providing the world with access to digital currencies.
Started in early 2014, Coinme launched the nation's first licensed Bitcoin ATM and has since grown to support a network of ATMs across the western United States. Additionally, through its Private Client business, Coinme exchanges digital currencies for individuals and companies from across the world. With a Token Sale (aka ICO) launch this past October (www.uptoken.org) Coinme is poised to rapidly accelerate its technological and ATM platform to provide the world with digital-currency financial services.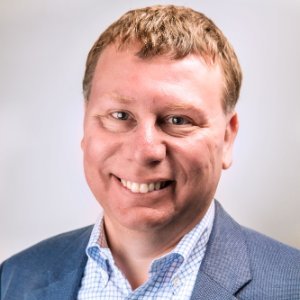 Lawrence Lerner serves as Chief Growth Officer for RChain, a scalable blockchain company building networks capable of 40,000 transactions per second. RChain recently raised more than $10 million to build a new blockchain technology. He also serves as a Board Advisor to CoinBeyond.
During his career, Lawrence has worked in many industries in multiple roles (executive, lead technologist, board member) to enable digital transformation, scaling up businesses using edge technologies and processes creating $100Ms in new revenue. Whether it was re-architecting Dun&Bradstreet's core product (35% growth), delivering the next generation of coupons across 31,000 retailers, growing an outsourcing business by $100M, defining Motorola's smartphone strategy or helping launch a dozen startups he's generated wealth for businesses, owners and shareholders.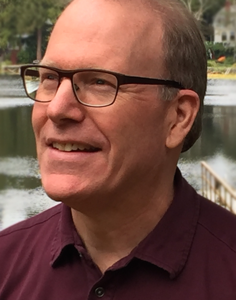 Drummon Reed has spent over two decades in Internet identity, security, privacy, and trust frameworks. He joined Evernym as Chief Trust Officer after Evernym's acquisition of Respect Network, where he was CEO, co-founder, and co-author of the Respect Trust Framework, which was honored with the Privacy Award at the 2011 European Identity Conference. Drummond is a Trustee and Secretary of the Sovrin Foundation, where he serves as chair of the Sovrin Trust Framework Working Group. He has served as co-chair of the OASIS XDI Technical Committee since 2004, the semantic data interchange protocol that implements Privacy by Design. Prior to Respect Network, Drummond was Executive Director of two industry foundations: the Information Card Foundation and the Open Identity Exchange. He has also served as a founding board member of the OpenID Foundation, ISTPA, XDI.org, and Identity Commons. In 2002 he was a recipient of the Digital Identity Pioneer Award from Digital ID World, and in 2013 he was honored as an OASIS Distinguished Contributor.
Rahul Sood is the CEO of Unikrn, a Seattle-based esports startup. The company's mission is to heighten the experience of watching and participating in esports. The venture backed startup raised a total of 10 million dollars with investors such as Ashton Kutcher, Mark Cuban, Liz Murdoch, Binary and many others. Unikrn signed an exclusive global partnership with one of the largest wagering companies in the world, and has opened their doors to multiple international markets. Rahul Sood and the Unikrn startup have been featured on Forbes, Fortune, ESPN, CNBC and countless publications around the world. In 2015, Unikrn created the Unikoin, a token that has gained significant traction with Unikrn users. In October 2017 it was announced that Unikrn sold over 127M UnikoinGold in the biggest token sale in esports and video games.
Prior to Unikrn, Sood created the first incubation fund for startups at Microsoft and spearheaded the launch of Microsoft Ventures in June 2013. As a serial entrepreneur, Sood spent 18 years in multiple startups and founded the gaming computer manufacturer VoodooPC that was later acquired by Hewlett-Packard.
Sood is co-founder of BrightSquid Medical and BullsOnWallStreet, and he is an active angel investor in a number of Startups. Sood is an early shareholder and advisor to Maingear, Razer, and Vrvana.
Simon Yu is a prodigy in business, his core strengths lie in his ability to drive the team against the most important priorities, listen to the market, and attract the right people to the company. Simon started his entrepreneurial journey at the age of 19. After his family declared bankruptcy, he was forced to drop out of college at the University of Washington and find a full time job to pay for rent and food. His full time wage was still not enough for him to go back to school so he started selling Korean tacos out of his apartment to students studying late night at campus. The tacos went viral, and he was able to start a food truck with two friends after returning and graduating with a full time scholarship. He quickly turned and scaled that business into a $500,000 business with ten employees in less than two years before joining StormX. During his time at StormX, Simon has helped grow revenue more than 800%, Storm Play user growth of 3000%, and raised a small angel round of funding to scale a small start-up started in a dorm room to a 12-person company. He is a visionary who is able to see the long term potential in every aspect of scaling a multi-billion dollar business opportunity.
---
About the Series:
The Speaker Series is designed for investors seeking to identify promising new technologies and business models while also seeking to improve their investment skills, networks, and deal flow. Bi-monthly programs will feature researchers and technologists from universities, research institutions and technology startups who can explain new technologies along with leading investors and CEOs who can speak to business models and barriers to entry.
Karr Tuttle Campbell is a full-service law firm based in Seattle. We are committed to the cost-effective and aggressive management of clients' business assets. We are one of the oldest law firms in the area, having served the Northwest since 1904. More information about the firm can be obtained through Jessica Hales, (206) 224-8146, or by visiting the firm's website at www.karrtuttle.com.