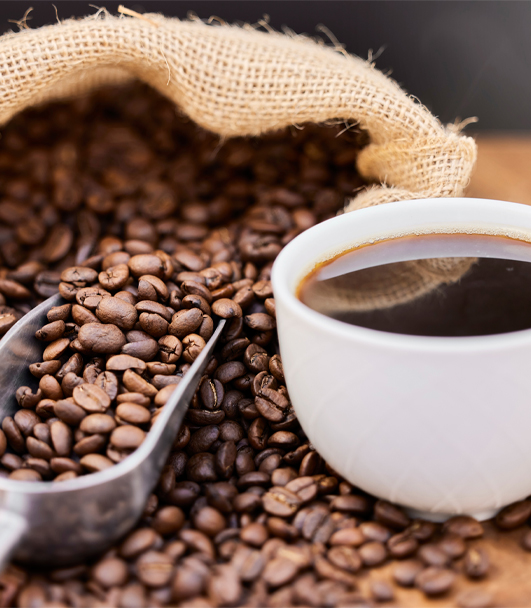 Kona Coffee Farmers Cash in on Labeling Claims
Hawaiian coffee farmers will get an additional $6.15 million to settle their class action accusing a coffee roasting and wholesale company of selling ordinary coffee under the name "Kona," as part of an agreement approved Feb.21 by a Washington federal judge, Law360 reported Tuesday.
The farmers and L&K Coffee Co. LLC, which operates as Magnum Coffee Roastery, mutually agreed to the settlement, which includes an injunctive provision that requires the company to "accurately and unambiguously" label the "minimum percentage of authentic Kona coffee beans" contained in its products, according to a motion for final approval.
U.S. District Judge Robert S. Lasnik approved the settlement in a hearing in Seattle. Judge Lasnik also approved $2 million in attorneys' fees for the class council and an additional $970,500 in litigation expenses.
With the L&K settlement, Hawaiian farmers have received $21.35 million from retailers, roasters and other coffee sellers in the dispute over Kona labeling on coffee packaging.
"In our view, this is an outstanding result for the class," said Jason L. Lichtman of Lieff Cabraser Heimann & Bernstein LLP who was one of the lawyers who represented the coffee farmers.
Similar to previous settlements with companies named in the lawsuit, L&K won't be able to put "Kona" on their labels unless there is certified Kona coffee in their products, a requirement that the Hawaiian growers said should strengthen and protect the reputation of Kona coffee and increase the value of their coffee beans in the marketplace.
The revised labeling standards also mandates that only the Hawaii Department of Agriculture can define coffee as authentic Kona.
The farmers sued in 2019, claiming that only coffee harvested from the Kona coast is actually Kona coffee, and that those companies — almost two dozen named in the original suit — were selling beans and ground coffee under the name without buying from them, breaking the Lanham Act.
Costco settled in March 2021, in an agreement that did not require the retailer to pay any money. Costco did agree to labeling guidelines that also apply to vendors required to go through a certification process.
The coffee farmers also had previously agreed to drop their claims against several retailers, including Amazon.com Inc., Walmart Inc. and Bed Bath & Beyond Inc.
In February 2022 Kona coffee farmers each began receiving their share of a $13.1 million settlement reached in a 2019 class action lawsuit against retailers that falsely labeled commodity coffee beans as premium "Kona" coffee.
Some 600 Kona coffee farmers included in the 2019 class action lawsuit filed by Bruce Corker, Colehour and Melanie Bondera and Robert and Cecelia Smith against 18 defendants including major retailers like Walmart, Costco, Amazon and Safeway, and other distributors, wholesalers, and sellers.
In spring 2021, settlements were reached and approved by the U.S. District Court for the Western District of Washington for eight of the defendants: BCC Assets, Cameron's Coffee and Distribution Company, Copper Moon Coffee, Cost Plus Inc., Pacific Coffee, which does business as Maui Coffee Company, Costco, Marshalls and Gold Coffee Roasters totaling $13.1 million.
The sole remaining defendant in the case is MNS, Inc., owner of ABC Stores. The trial date for the case against MNS is set for Oct. 2.
---
Originally appeared in June 13, 2023, issue of West Hawaii Today. 
SUMMARY: KTC represents the certified class of Kona coffee farmers. After four and a half years of litigation with 21 defendants, the class has obtained over $32 million in settlements and counting. In addition, the settlement agreements have required major retailers and suppliers to change their labeling practices, all for the benefit of the Kona farmers, consumers, and the Kona coffee industry as a whole.  Nathan T. Paine has served as lead counsel managing the team of KTC attorneys and staff in achieving these remarkable results.