KTC Sponsors Health Empowerment Networking and Charity Event March 14th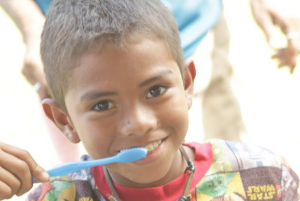 Karr Tuttle Campbell and the Save Their Smiles nonprofit have teamed up to host a professional networking and charity event on March 14, from 5-7 PM, at the Rainier Club. Enjoy an evening of cocktails, appetizers, and networking, with a short presentation detailing the work of Save Their Smiles, an organization dedicated to providing dental education and care to the children of Nicaragua. Registration is free, and while donations are not mandatory, they are encouraged. All donations at the event will contribute to hiring two full-time dental educators for the May 2018 service trip to Nicaragua.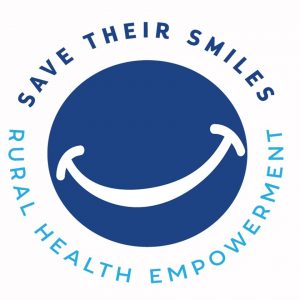 Event Details:
When: Wednesday, March 14, from 5-7 PM
Where: The Rainier Club
Cost: Free
About Save Their Smiles
Save Their Smiles came to life after Hanna Ekstrom visited the rural area of Northeast Nicaragua and witnessed the condition of the children's teeth. Eager to find a way to help, Ekstrom assembled a team of volunteers and returned to the area to provide dental education and basic dental care to its youth. The organization's efforts are divided into two programs: From the First Tooth and Brush at School. From the First Tooth was created for children 0-4 years old, in which parents are given a toothbrush at the children's six-month check-up and educated about proper dental health and the importance of establishing good habits prior to a child's teeth showing signs of decay. The program geared toward school-aged children (5-17 years old), known as Brush at School, provides toothbrushes to students and daily instruction by teachers for the children to brush their teeth for two minutes. Additionally, dental educators from the program go to the schools on a bi to tri-annual basis to provide fluoride treatments to the children.
In the 10 years since its inception, Save Their Smiles has touched the lives of nearly 11,000 children and is now seeing children participating in the school-age segment with mouths full of healthy teeth. While Save Their Smiles has come a long way since its beginnings, it still needs additional help and funding to supply toothbrushes and toothpaste, fluoride applications, dental educators, as well as surgical instruments.
Attend the March 14th event to support health empowerment!
---
Karr Tuttle Campbell is a full-service law firm based in Seattle. We are committed to the cost-effective and aggressive management of clients' business assets. We are one of the oldest law firms in the area, having served the Northwest since 1904. More information about the firm can be obtained through Jessica Hales, (206) 224-8146, or by visiting the firm's website at www.karrtuttle.com.