KTC Hosts Medical Devices Seminar
https://www.karrtuttle.com/wp-content/themes/corpus/images/empty/thumbnail.jpg
150
150
Karr Tuttle Campbell
Karr Tuttle Campbell
https://www.karrtuttle.com/wp-content/themes/corpus/images/empty/thumbnail.jpg
Karr Tuttle Campbell, SeaChange Fund, and Clark Nuber PS are teaming up once again to bring you the latest seminar in the SeaChange Speaker Series: "Medical Devices: From Bench to FDA to Commercialization."
The program will tackle the complexities of taking a prototype medical device from initial alpha through the requirements for FDA clearance and on to commercialization. The panel will demystify the process of preparing for FDA filing, how to file, including determining classifications, what clinical trials are necessary, and how to prepare for manufacturing. Our esteemed panelists will provide you with a solid understanding of the requirements necessary to create and sell a medical device.
Please contact Michaella Rogers for registration information- space is limited!
Location: The Columbia Tower                                Time: Wednesday, September 26th 2018
701 Fifth Avenue Floor 40                                                     Presentation: 4-5:30 pm
Conference Center West Room                                            Networking: 5:30-6:30 pm
Seattle, WA 98104
Meet the panelists: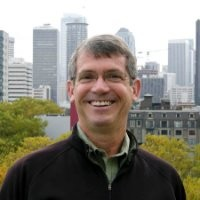 Doug Sheffield
Doug is the CSO of Cadence Neuroscience and a Veterinary Pathologist with expertise in translational research, clinical study design and execution, and technology development and commercialization. He has spent more than 30 years in the medical device industry working at J&J (Ethicon and Ethicon Endo-Surgery) for almost 20 years and over 10 years in neural implant start-up companies (Northstar and NeuroVista) conducting translational research and multicenter randomized controlled clinical trials. He was instrumental in obtaining large translational NIH grants at both companies. Recently he was Executive Director of Clinical Affairs at Olympus Respiratory of America conducting two PMA pivotal studies in the US and a major registration study in China as well as several other European clinical research studies. Currently he is CSO of a medical device epilepsy company developing a neuromodulation therapy licensed from the Mayo Clinic. Doug has numerous research publications and patents. He received his VMD and PhD from U Penn and completed a 3 year Comparative Medicine Fellowship at Johns Hopkins School of Medicine and is a board certified veterinary pathologist.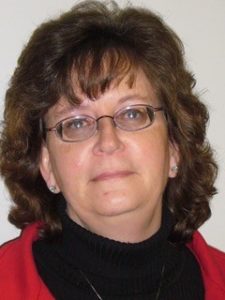 Jocelyn Kersten 
Jocelyn has 10 years of healthcare experience working at local Seattle area hospitals.  She has utilized this hands-on healthcare experience as a basis for over 25 years of success in medical device companies (Heart Technology/Boston Scientific and EKOS Corporation/BTG International) as a leader in Regulatory Affairs strategies and submissions and clinical trial strategy and execution.  She is now working as a regulatory affairs consultant in the local Seattle area.
Charlie Corredor, PhD.
Charlie is a biotech entrepreneur and experienced scientist with 8+ years of research experience in medical devices and analytical testing with 15 peer-reviewed publications in high impact scientific journals. He has served as a scientific review panelist for various federal agencies and has managed 4+ federally supported grants and contracts in academia and industry. Currently, he is Vice President of Operations at OtoNexus Medical Technologies Inc., developing the world's first technology to instantly and accurately diagnose middle ear infections in children and adults. Dr. Corredor holds a dual PhD in Chemical Engineering, Nanotechnology and Molecular Engineering from the University of Washington (UW), where he received the prestigious National Science Foundation Research Fellowship and National Academy of Sciences Ford Research Fellowship. He also holds a technology and entrepreneurship business graduate certificate from UW-Foster School of Business.
About the Series:
The Speaker Series is designed for investors seeking to identify promising new technologies and business models and those who wish to improve their investment skills, networks, and deal flow. Bi-monthly programs will feature researchers and technologists from universities, research institutions, and technology startups who can explain new technologies along with leading investors and CEOs who can speak to business models and barriers to entry.